Introducing SAGE by Armstrong
April 09, 2019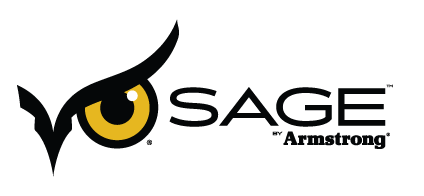 Steam trap testing is essential to the operation and efficiency of your steam trap population. Steam trap testing can be performed systematically on a continuous basis or periodically in the form of a steam trap survey. Steam trap surveys identify failed, failing, and improperly installed traps within your system, and are typically conducted annually. Failed steam traps can cause a number of issues for your facility, including:
Increased production times
Steam venting from the condensate return tank
Increased condensate pressures or temperatures
Water hammer
An inefficient system can also cause you to waste up to $4,300 worth of steam per trap per year and increase your facility's CO2 emissions. Unfortunately, many companies do not conduct steam trap surveys often enough and end up spending more in lost steam than what the survey and repairs would cost. Why is this?
One of the main reasons for the lack of surveys is that they can be difficult to conduct. Manual testing and recordkeeping have made this task complex and time-consuming for steam trap technicians. Fortunately, Armstrong has created an innovative solution: UMT, a revolutionary tool for steam trap testing.
Introducing UMT by Armstrong
Armstrong's SAGE UMT™, used in conjunction with SAGE® Smart Steam System Management platform, is the most comprehensive and advanced trap management program in the industry.

Detects traps in good, cold and blow-through condition

Piezoelectric acoustic sensor, developed and tuned specifically for the unique conditions found in steam traps

Non-contact infrared temperature sensor

RFID technology significantly reduces the time required to locate and identify traps

SAGE UMT™ works seamlessly with SAGE® Mobile and SAGE® Smart Utility System Management platform

Data is uploaded to the cloud by SAGE® for secure storage and automated backups

Customers own their own data

Use SAGE UMT™ for 10 hours or more before recharging; charge is restored to 90% within 2.5 hours

Easy-to-hold, ergonomic handle with rubberized ribbed grip

Convenient holster holds SAGE UMT™ securely; configure for right- or left-hand use

Lifetime upgrades for SAGE UMT™ firmware at no charge
SAGE by Armstrong
Armstrong's SAGE is a tool for monitoring, measuring, and reporting on steam trap operation. It improves the efficiency of steam trap testing, ensuring you never miss out on the opportunity to identify failed traps and improve your system.
In its first two years of operation, SAGE has helped current users identify over $150 million in potential steam loss savings and two billion pounds per year of CO2 savings. Users collectively added over 650,000 traps to the system and updated (entered data from a new steam trap survey) them over 4 million times. As a result, the tool can save you money, plus increase your organization's sustainability, reduce its carbon footprint and support your commitment to carbon neutrality.
The state-of-the-art system is effective for any facility, from a single building to a multi-national system of several campuses. Industries that find it especially beneficial include healthcare, hospitality, education, manufacturing and hydrocarbon or chemical processing. Below are a few of the tool's notable features:
Advanced reporting: Monitor the overall health of your steam trap system in real time and easily access individual reports through the SAGE dashboard.
Data security: It is a fully-hosted, cloud-based system that operates on recognized technology platforms in a Tier 3+ data center.
Mobile access: SAGE Mobile allows you to use your iPhone or iPad device to survey steam traps - even without an internet connection.
SAGE UMT: This automatic testing device makes it easy for any steam trap technician to survey your trap population with more efficiency and accuracy.
If you're interested in improving your overall efficiency, saving money and reducing your carbon footprint, utilizing UMT in conjunction with SAGE by Armstrong is the answer. SAGE is available by monthly or annual subscriptions, which include unlimited users, unlimited storage and top-notch customer service.
Calpacific Equipment Company uses UMT whenever we are hired to conduct a steam trap survey, and we utilize SAGE for reporting steam trap survey results. We also offer SAGE subscriptions for users access to all data. Contact us today to receive a free demonstration of UMT as well as the chance to be professionally trained on how to use it yourself. This will allow you to get the most out of UMT right from the start.
Learn more about SAGE and then contact Calpacific Equipment Company at 510-215-8190 to learn more.