Steam Trap Surveys: The Key to Improving Operations and Efficiency of Your Steam Trap
January 07, 2019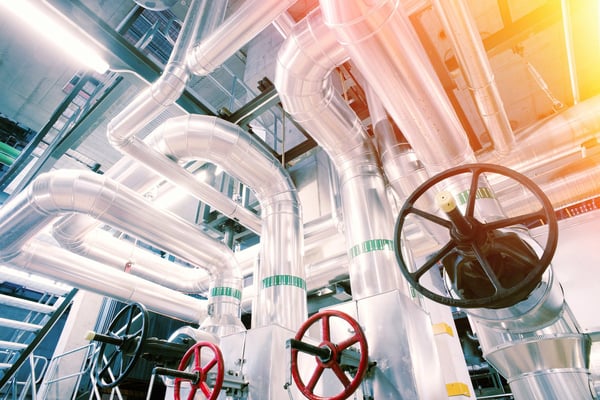 The increasing cost of energy, the interest in decreasing CO2 emissions and the constant search for operational excellence have put steam systems again under the spotlight. And steam trap surveys are key to improving the operation and efficiency of your steam system.More specifically, a properly conducted steam trap survey will provide a detailed picture of your system's current efficiency, and provide a plan for making necessary improvements. Annual surveys will also provide the information needed to predict the failure rate of your steam traps and set up a replacement schedule.
When problems are discovered and corrected quickly, this results in increased efficiency and longevity of your steam system. For this reason, managing your steam trap population is one of the best ways to start improving the efficiency of a steam system.
The Costs of Inaction
Depending on their size, application, and method of installation, steam traps can function from 2-15 years. Therefore, in a homogenous trap population, 10% to 15% of steam traps fail every year. And a single failed steam trap, operating at 50 psi, will waste $4,300 in energy costs based on a conservative steam cost of $12 per 1,000 pounds of steam. Furthermore, a total trap population of 150 traps could add up to a staggering $50,000 or more in annual losses.
In addition to energy losses, failed blow-through traps may have a 'costly' impact by creating over-pressurized condensate return lines. A cold, plugged trap creates process inefficiency and ineffective condensate removal from distribution lines as well. Ongoing trap failures can lead to water hammer, leaky coils, inefficient heat transfer and more.
3 Key Ways to Optimize Steam System Efficiency
1. Have steam traps tested annually. Yearly testing and repair or replacement of steam traps is a recommended best practice. If it has been more than a year since your last steam trap survey, your failure rate could be well in excess of 15%, compounding the amount of wasted energy cost.
2. Use ultrasonic testing. The most effective method of testing a steam trap is ultrasonic. Simply using infrared devices to read temperature will not properly identify a failed steam trap.
3. Hire a steam trap management team. Calpacific Equipment has trained personnel who can perform a steam trap survey. We provide a comprehensive report including an inventory of all your steam traps, condition of each trap including type of failure (blow through, plugged, etc), recommendations for trap replacement, calculated amount of energy losses and excess CO2 emissions.
The costs of allowing a steam system to go unmonitored can add up, and have serious consequences in the long run. But with routine steam trap surveys, you can improve production and condensate collection, as well as achieve significant time, money and energy savings for your organization. Contact Calpacific Equipment today to perform your steam trap survey and improve the operation and efficiency of you steam system.