Shannon Global - Energy Blankets
March 11, 2020
Shannon Blankets Bring Safety, Energy Savings
North Tonawanda, N.Y. - January 16, 2020 - Shannon and Calpacific Equipment Co. installed a thermal and reusable blanket insulation system on a Davis-Standard extruder operated by NDS, Inc., the nation's leading provider of storm water management products.
"The focus ... was worker safety, but we quickly learned covering our line's extruder heads with removable-reusable insulation blankets saved energy,"
-- Charles Eisenhauer, plant manager for NDS
Read the full news release here.
---
The recommended blanket for plastics extrusion and blow molding equipment is Shannon blanket design LT550SG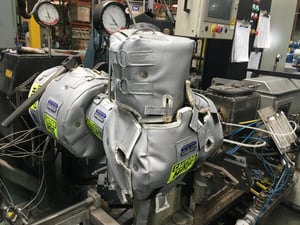 Davis-Standard extruder blanketed with Shannon reusable insulation at an NDS facility in Fresno, Calif.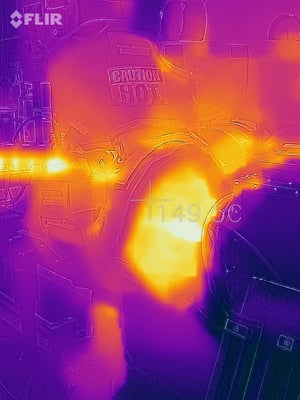 IR image of the extruder with the blankets in place show the exposed surface is 149.5 C; the adjoining insulated surface is 53 C.


Visit Shannon (booth 3172) at AHR EXPO 2020