Calpacific Equipment Company I 2019 Event Schedule -- Save the Dates!
January 04, 2019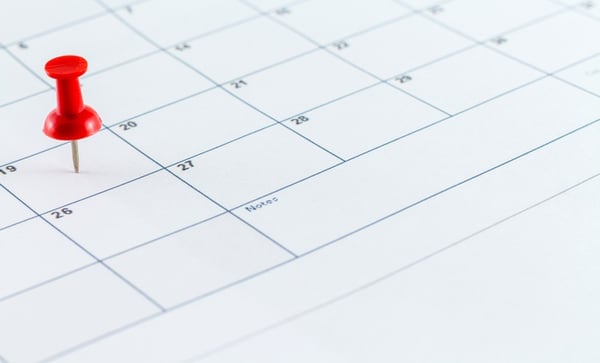 Here at Calpacific Equipment Company, we don't just sell parts and steam trap survey services. We also sponsor, host, and present at a number of industry-related events every year. These events give you a chance to learn about new developments, pick up tips for saving energy, and see new products that you can use for your facility's infrastructure. Mark our 2019 events on your calendar to make sure you don't miss any and lose out on the information they provide!
February 12-13, 2019
Calpacific Equipment is a repeat exhibitor at this event, which is geared toward those involved in large-scale food production and processing. Stop by to see us at the Sacramento Convention Center!
March 13-14, 2019
This Modesto, CA event offers information to help you solve your toughest facilities management challenges as well as offering products for your location's infrastructure. Registration is free at this event, which has been running for 31 years.
March 13-14, 2019
The Armstrong Food Industry Forum is a two-day program focused on increasing return on investment (ROI) of thermal utilities in food plants. This exclusive event is designed to attract utilities, facilities, energy and maintenance management and a variety of topics.
June 5-6, 2019
This is Calpacific Equipment's first year at the West Coast Energy Management Congress. Stop by the booth to see the company's hot water and hydronic products, which are well-matched to the needs of hotels, office buildings, universities, and prisons
To learn more about any of the events we are attending, just give us a call. We'll be glad to provide the specifics about what to expect at each event, its specific location, any hotels associated with the event, and other such information.
Of course, there is no need to attend an event to talk to us. Our experts are always ready to help you with the physical aspects of your facility management, recommend the best hardware for your infrastructure, help you save energy and money, and keep your system in top condition. We do this not only by providing parts, but by supplying essential maintenance such as steam trap surveys and repairs.
Call us here at Calpacific Equipment Company at 510-215-8190 or Contact Us directly from our website.